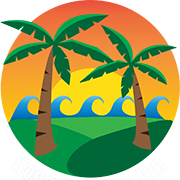 BIG ISLAND BED AND BREAKFAST
Experience the Adventure of the Big Island​
E Komo Mai (Welcome) to Kona Bayview Inn Bed and Breakfast
Experience the essence of Big Island hospitality at Kona Bayview Inn, a charming bed and breakfast nestled on the hillside in Captain Cook, overlooking 10 acres of macadamia nuts. With only three guest rooms, our inn ensures a serene and intimate retreat for our guests, offering both privacy and the comforts of home.
Step into our spacious and airy rooms, adorned with large sliding glass doors that invite the gentle island breezes. Each room features a private bath and showcases breathtaking views of the picturesque shoreline, allowing you to immerse yourself in the natural beauty that surrounds us.
At Kona Bayview Inn, we go above and beyond to create a warm and welcoming atmosphere, ensuring our guests feel like family. From the thoughtfully furnished lanai, complete with island-style reading material, to the range of activities and amenities we provide, every detail is designed to enhance your vacation experience.
Adventure seekers will find our location ideal, with an array of exciting activities just moments away. Explore the vibrant underwater world with snorkeling adventures at the renowned Two Step or immerse yourself in the rich history of the Pu'uhonua O Honaunau National Historical Park, both located a mere five miles away. For those seeking natural beauty, Kealakekua State Park, offering swimming and picnic opportunities, is just two miles from our inn.
Indulge in the perfect blend of comfort, tranquility, and adventure at Kona Bayview Inn. Whether you're seeking relaxation, exploration, or a little bit of both, we're confident that our bed and breakfast will be the ideal retreat for your unforgettable Big Island experience.
What to Expect at our B&B
When you choose to make a reservation at our establishment, you're not just securing a place to rest and enjoy breakfast. Our Bed and Breakfast goes above and beyond to accommodate the unique desires and requirements of each individual guest, ensuring that your stay becomes an unforgettable experience. Countless visitors arrive as unfamiliar faces but depart as cherished friends. Don't just take our word for it, delve into the genuine feedback shared by our valued guests on TripAdvisor.
Breakfast is one of the highlights at Kona Bayview Inn. We put our aloha into each breakfast so that our guests start the day off right. We serve a variety of items that change from day to day. Our goal is that you never have the same breakfast twice. Breakfast is served family-style where guests eat together. Our daily special is fresh cooked and diet oriented so you enjoy a meal that is filling and meets your dietary needs. Supporting our local farmers is a priority so our fruits are locally grown when available.

As the Bed and Breakfast Owner of Kona Bayview Inn, Thomas is enjoying his new job and lifestyle. He has spent time in many places other than Hawaii including Michigan, Texas, Colorado, and Florida in his search for "home". He spent four years in Italy and Germany while serving in the military but always felt that there was something more for him and that something was missing. He has finally found "home" in the Aloha of the island, working the macadamia nut orchard (Pele's Garden) and being an attentive host to our guests at Kona Bayview Inn. Thomas enjoys grilling, gardening, photography, diving and cats. He loves cats!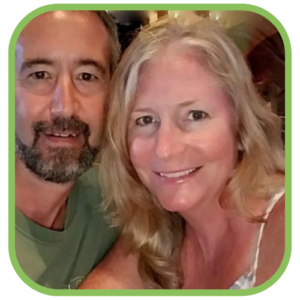 Sharon grew up in Northern California and spent time living in Michigan, Illinois, Rhode Island, and Florida before finding her forever home on the beautiful hillside of Captain Cook, HI. Waking each morning to the sounds of the birds, wonderful views, and the opportunity to bake for and visit with guests from around the globe has been a blessing. Sharon enjoys baking, crafts, snorkeling, diving, walking, jogging, yoga, and playing on the internet (AKA shopping!).
Kona Bayview Inn is rich in furry friends. We have six cats on-site, and one dog. They each have their own characteristics and are all lovable. If you have allergies you should be fine. The pets are not allowed in the guest rooms (although if you leave your door open they may try to sneak in). Letting us know of any allergy prior to your visit and we will ensure that we take extra care in making the lanai area pet dander free for your comfort.
Fun Facts About Kona Bayview Inn
macadamia nut trees that are accessible for you to explore and pick
awesome pets including six cats and one sweet lovable AMAZING puppy
feet in elevation above sea level, perfect for cooler nights and awesome views
guest rooms so you have a peaceful and tranquil home away from home experience
varieties of fruit trees and fresh herbs so your breakfast will be locally sourced and freshly picked
83-5605 Middle Keei Road
Captain Cook HI 96704
We'd love to hear from you!